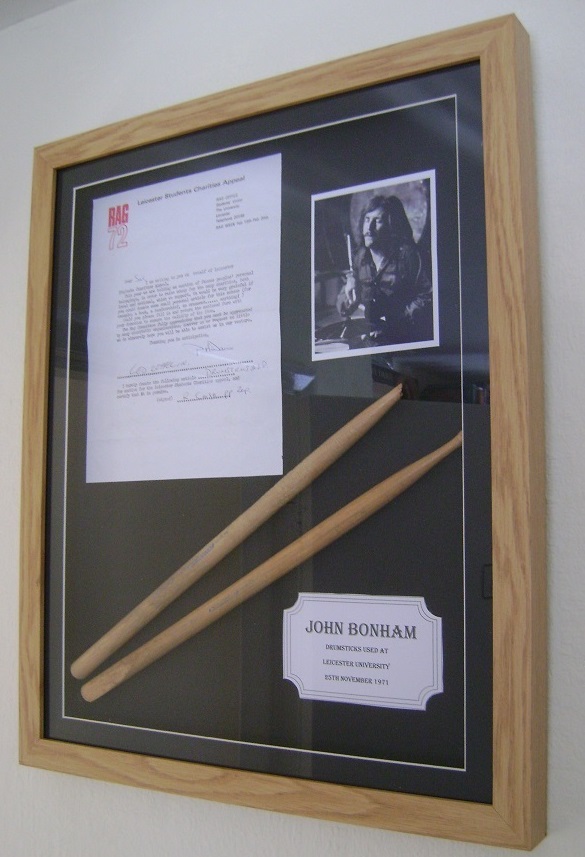 When stage used John Bonham drumsticks are found and sold they are usually from the later tour years and are his Promoco examples. Pictured above are a set of drumsticks John used at Led Zeppelin's Leicester University show on November 25, 1971. The drumsticks are Dino Danelli 2A model.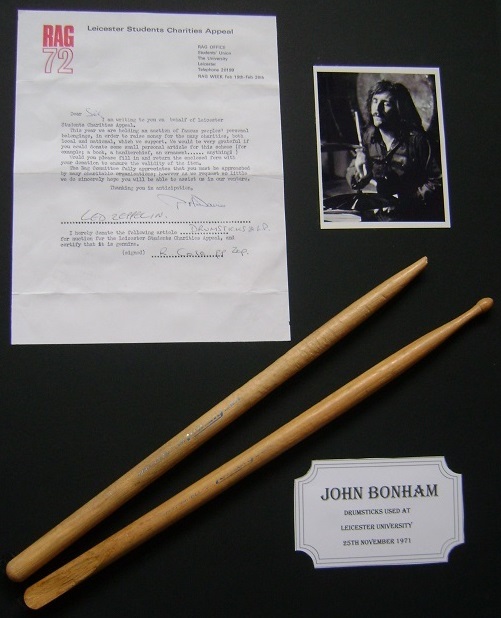 As you can see in the above image the sticks are heavily used showing just how powerful of a drummer John was. This pair of used drumsticks along with a completely signed by the band Led Zeppelin II album were donated by the band for Leicester University's then up and coming Rag Week (a U.K. charity fund raiser in the 1970's). The accompanying letter was signed by Richard Cole on behalf of the band.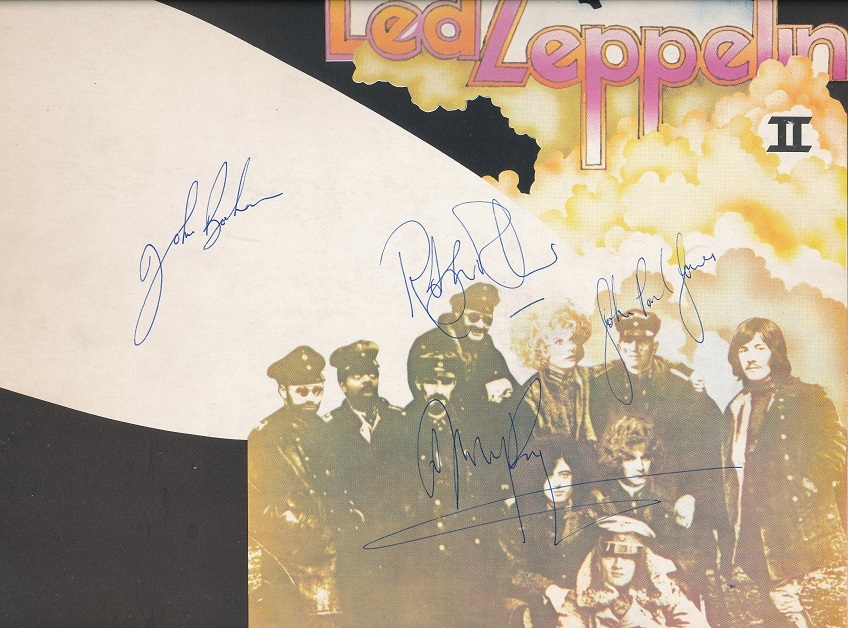 These two incredible pieces of history were purchased from the daughter of Kay Church who was the events coordinator at the university during that time period.
Description by: Chris TDB & Robert Musco
Photograph(s) by: Chris TDB
From the collection of: Chris TDB