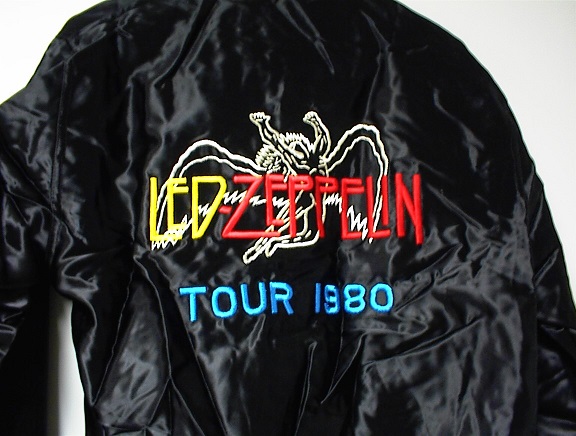 Led Zeppelin were scheduled to make a tour stop in Philadelphia Pennsylvania to play two concerts at the Philadelphia Spectrum venue on November 3, 1980 and November 4, 1980 as part of their North American tour. Ten satin jackets were created to be presented to the band and their immediate personnel. The back of the jacket is embroidered in several bright colors over the Swan Song logo.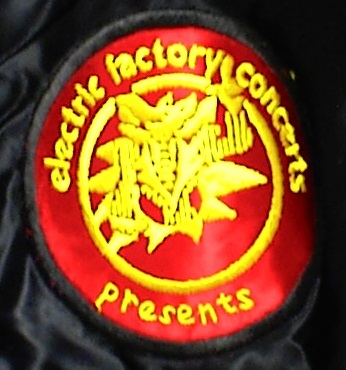 The front of the jacket has the "electric factory concerts presents" patch with the wolf in a zoot suit logo. This jacket was obtain directly from the designer of the jacket.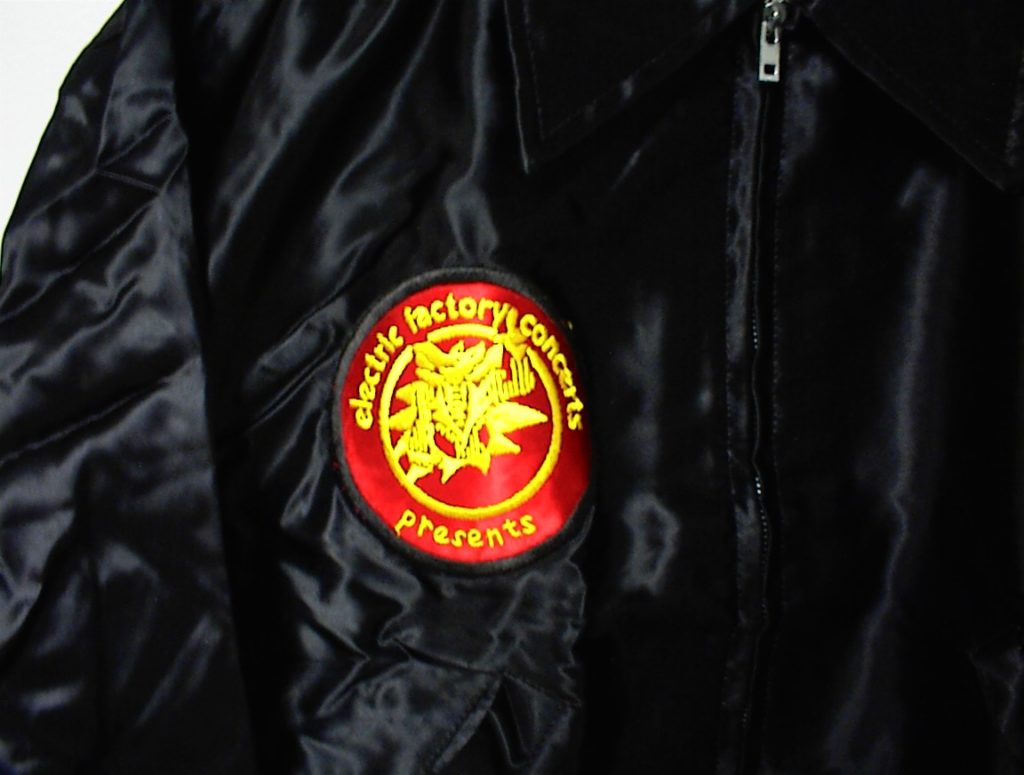 In addition to the Led Zeppelin Tour 1980 jacket there also exists a jacket that reads "Led Zeppelin Tour 1981" that was sold when former Swan Song employee Shelley Kaye sold her personal items through Rick Barrett in late 2009 and early 2010.
Description by: Robert Musco
Photograph(s) by: Robert Musco
From the collection of: Robert Musco