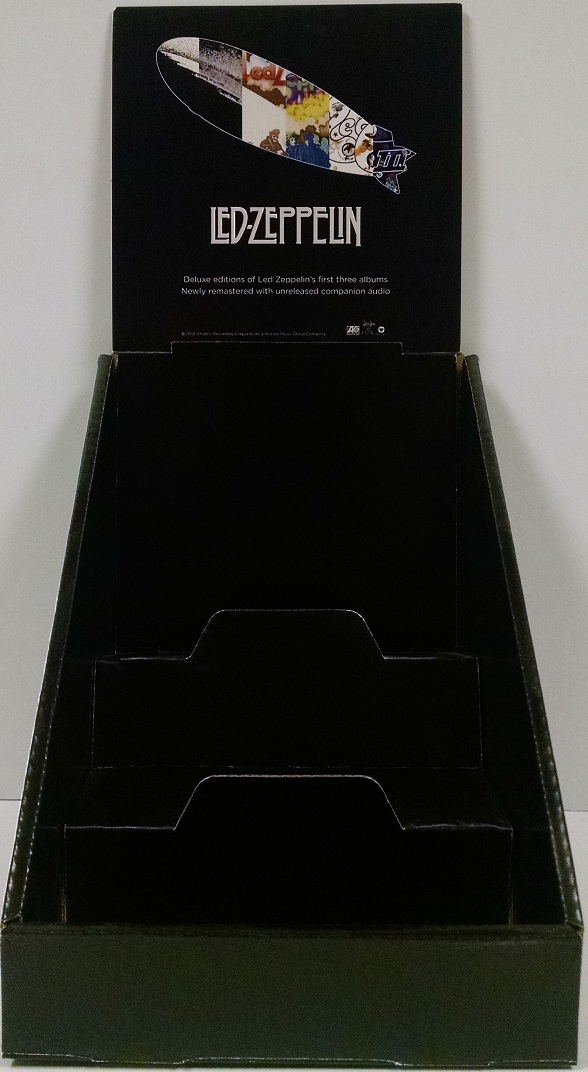 To promote the first three Led Zeppelin Remasters sets that were released on June 2, 2014 this 3 tier counter display was created.
Here's an image of the counter display with the assembly instructions that were included to assist in putting the display together.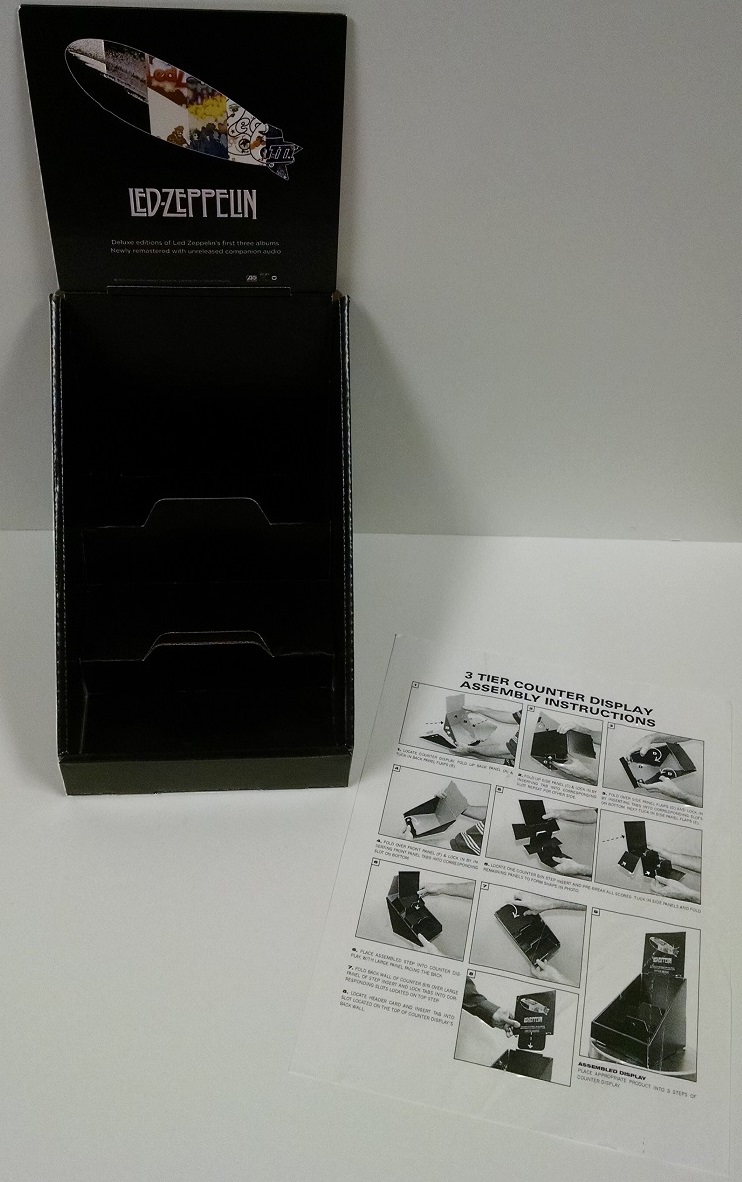 Finally an image of what the display would have looked like complete with product.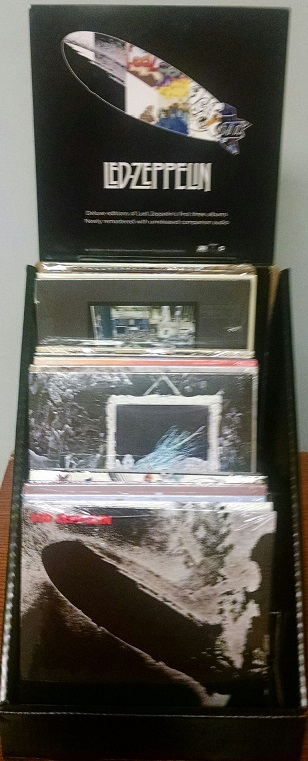 Description by: Robert Musco
Photograph(s) by: Robert Musco
From the collection of: Robert Musco