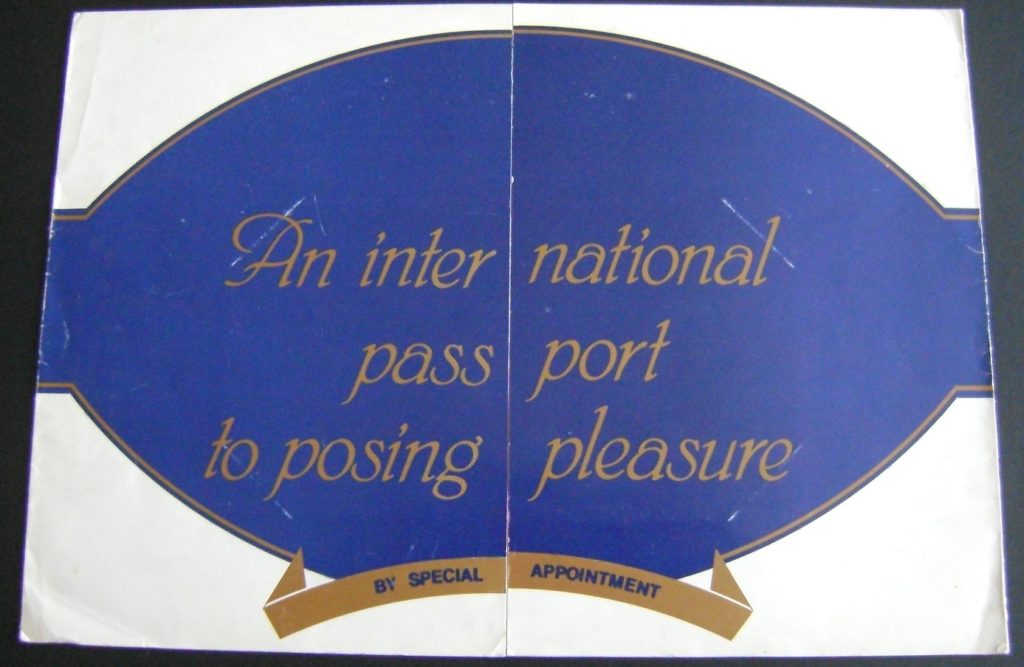 To celebrate the band Rockpile's first U K tour a party was held on June 26, 1979 at the The Claredon Restaurant in London. The invitation tickets came in an elaborate oversized folder. Just to gauge the size of the folder Chris has included the below image next to a compact disc.
Once the folder was opened the invitation was presented in between a photograph of the Swan Song Records signed recording artist Rockpile. This particular invitation was sent to Mick Hinton.

Here's a close up of the invitation out of the folder.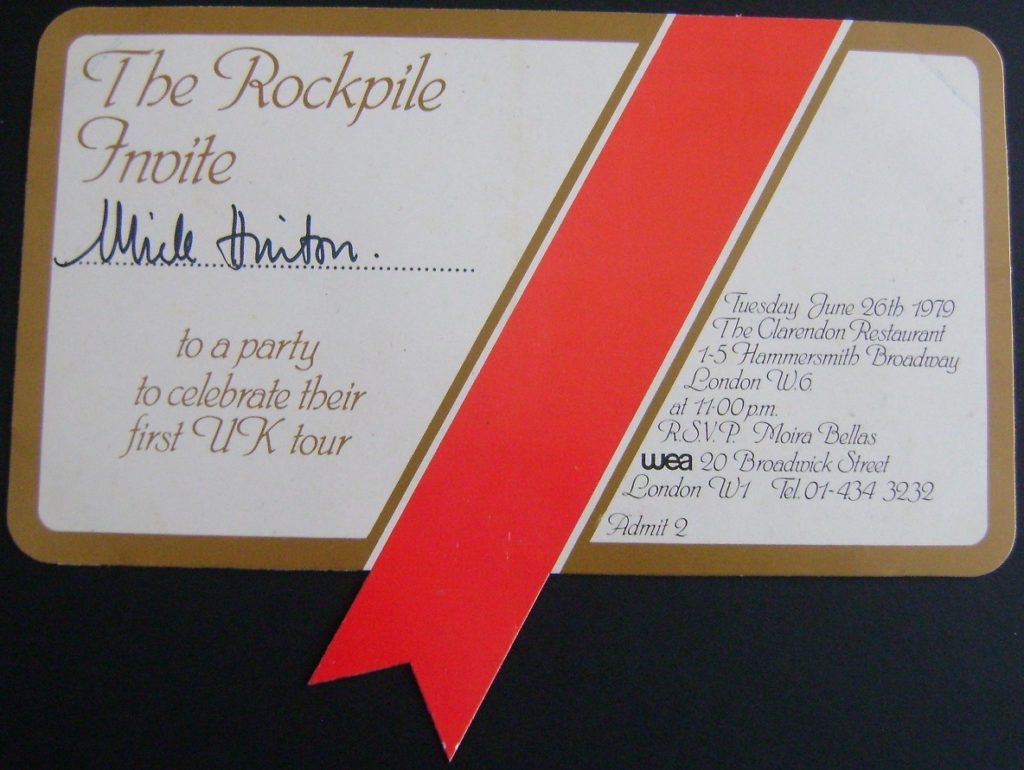 Description by: Robert Musco
Photograph(s) by: Chris TDB
From the collection of: Chris TDB